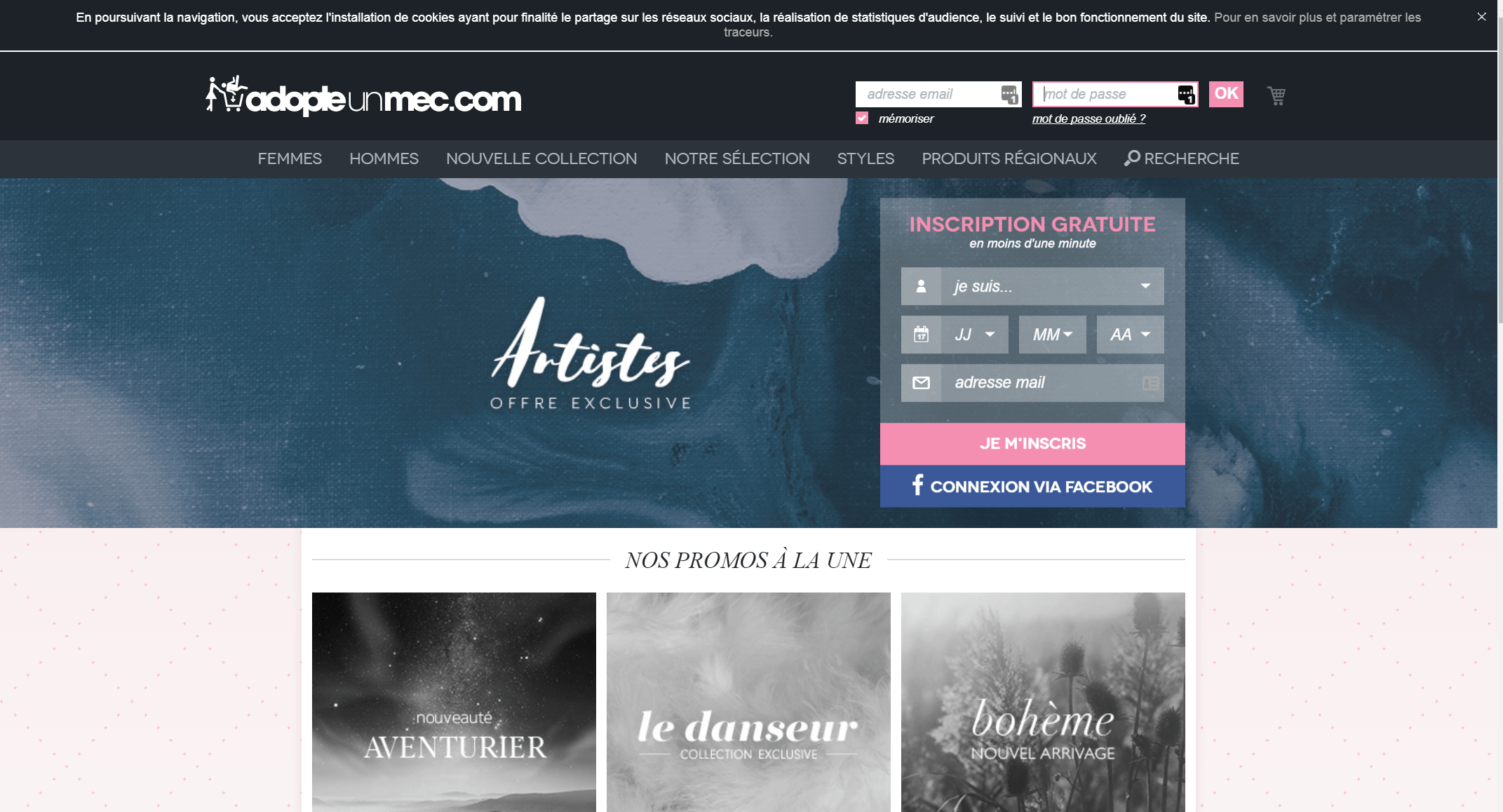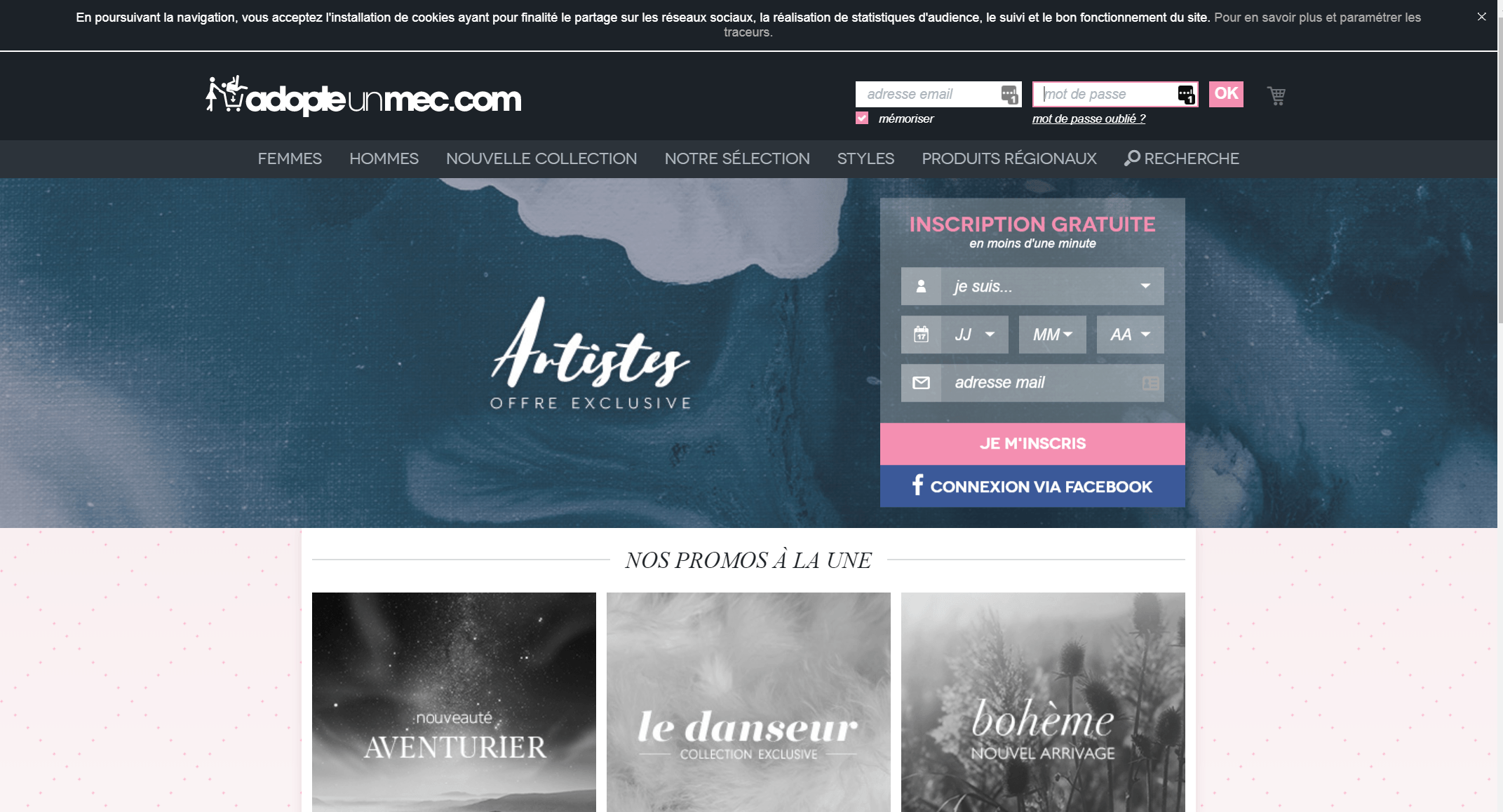 What feels like a lifetime ago, I wrote for About.com / The New York Times. During that time, for many a Valentine's Day AdoptAGuy would send me a t-shirt and chocolates. I kept a few of the shirts… well because I got a laugh out of the logo. What was it? A woman pushing a shopping cart with a gent plunked inside.
I didn't have a ton of success with English-version site, however. In a nutshell, women join for free and decide who to contact, while the men pay to display themselves in the hopes they'll attract a gal's attention.
In France though, AdoptUnMec is by far the most used and conversed about of the French dating sites. Pretty much every "mec", or guy, that I spoke to while living in France mentioned they'd used the site at some point.
I found AdoptUnMec more fun in French, where I could detail my needs and wants in a partner with a very tongue-in-cheek formulation. Headings like "Regional Products," "New on the Shelf," and a list of women that I'd be in competition with for any one gent's attention made me laugh. There's also a huge number of users on both sides of the equation, although sadly only heterosexuals seem welcome. Definitely my top pick of the French dating sites.