Adult Friend Finder (AFF)
$0.00-20.00 / month
Pros
Largest number of members for all adult dating sites
Comprehensive search features
Every imaginable demographic and adult 'activity' available
Can remain a free member and still meet people
Well-priced if you decide to get a premium membership
Cons
With lots of members come scammers and 'professionals'
Overwhelming amount of options
Definitely NSFW / might need tweaking or turn your sound off before joining
Constant ads, requests for further purchases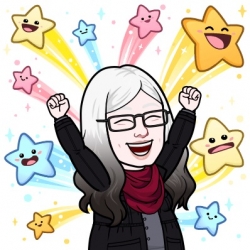 Latest posts by Bonny Albo
(see all)
As someone who has used AFF on and off almost since day one, I feel I'm aptly qualified to write an Adult Friend Finder review.
Plus, I've learned a few tips and tricks with the service over the years, ones that have helped me meet someone without paying a penny.
How? Let's chat.
What's Adult Friend Finder All About?
Wanting something casual, adulterous, kinky, fantastic, or just down-to-business? AFF is the adult dating site you want to subscribe to.
Cross dressing, exhibitionism, swinging, BDSM, virtual relationships, group sex… it's all in there.
They're one of the first 'adult' dating sites out created and still remain one of the largest.
The biggest comes with some drawbacks through, as we'll see shortly.
Signing Up With AFF
While creating a profile and logging in is the same at pretty much every dating site, the process to flesh out my profile for this Adult Friend Finder review daunted me.
There are so many options, variables and features to check off and investigate, it can take hours before you're finished.
Every sexual act you can imagine (and a few you might have to look up) gets listed, and a ranking system to help you match with other members.
Should you fill it all out? Only if you subscribe or think you'll have other subscribing members contacting you. Otherwise, skip what you can.
Search Features
Search options, as already discussed, are comprehensive and one-of-a-kind. Well, to the AFF network at least, which shares a database with a few other well-known dating sites (like, oddly, BigChurch).
This also means you'll see members from other sites that might not have an interest in something adult or casual.
So, use those search options, and make sure you've got yours filled out if you want to enable AdultFriendFinder to its full capacity.
Look and Feel
Sleek and sexy, Adult Friend Finder offers some fun, unique offerings. From the no-holds-barred chat rooms to the teledildonics (what?), you've got a fresh, new feel to an age-old pursuit: sex.
Teledildonics, you say? Yes, AFF now offers their users the opportunity to control a remote sex device (usually a dildo, thus the name) in another user's possession.
Virtual sex takes on a whole new meaning now, doesn't it?
Before you ask: I tested online dating teledildonics well before writing this Adult Friend Finder review. They're pretty darn interesting if you're in a long distance relationship. Just sayin'.
Connecting With Other Members
During this review process, I found myself overwhelmed with the options, number of members and profiles seeking casual fun.
It didn't take me long to figure out though, AFF doesn't purge their databases – a profile I set up over seven years ago to review the site still exists, for instance.
Cancel it? It's still there. Look at the fine print (we'll get to that shortly) and you'll see Adult Friend Finder can use your data, photos, and information in perpetuity. Most dating sites have this clause, few use it for so long.
So, lots of members, some from ages ago, all vying for your attention, right? Wrong. If anything, I found I had more success as a non-paying member. How? By using the 100% free chat rooms, and connecting with people there.
The chat rooms and forums used to be all free, but now, they seem to have some limitations on which ones you can access without paying. Still, they're worth checking out.
Note: if there's one thing you take away from this Adult Friend Finder review, let it be that you can use the site for free to connect with others via the chat rooms. Try that, first, before doing anything else.
Terms of Use and Privacy Policy
Yes, this is the dating site fine print section, the one everyone glosses over. I've read through all the details for this Adult Friend Finder review for you – but please, check it before subscribing, just in case something else popped in there since I wrote this.
By signing up with Adult Friend Finder, you agree that you've never been convicted of a felony and don't need to register as a sex offender, anywhere;
You understand that by signing up, you'll be exposed to "adult" content (basically, unfiltered videos and images of sex);
Any images, videos or information that you post to AFF gives AFF the copyright to do whatever they want with it, forever;
You use the site for "noncommercial" reasons;
Adult Friend Finder uses automatic billing, which means your credit card will get charged the full amount for the same subscription time at the end of your subscription if you don't cancel well in advance;
Don't log in for 180+ days? You might get dinged a $5 "account maintenance fee"; and
You cannot join a class action lawsuit against the company if you subscribe to their services.
Nothing new or exciting in there, but worth knowing.
How Much Does Adult Friend Finder Cost?
Anyone can register for free, like most dating sites. Only paid members however can send emails or instant messages, create videos and share or view them, and a host of other activities that make the site worth your time and money. You'll also find the comprehensive search options very limited if you stay on the free plan.
When I signed up years ago as a single woman, they often gave me free, unlimited access. While that still happens in some areas and demographics, it's become more and more rare; I've yet to hear of any freebie accounts this year, for instance.
If you sign up with the service, you'll pay $20 USD a month for most of their plans, except the year-long investment, where prices drop to $15 USD a month (paid in one installment of $180 USD).
One more important thing to note: there are a few things you require extra credits for to access on AFF, including the sexual education courses and most of the professional adult videos.
The Bottom Line on this Adult Friend Finder Review
Most folks skip to this bit. I'm wordy, I get it. Just read the section about the Terms of Use up there; I've done the hard lifting for you.
Regardless, Adult Friend Finder works, because it connects people looking for casual encounters. Sadly, there aren't nearly enough "amateurs" on the site, meaning, many of the single women (or, at least the accounts saying they're single women) will just try to get you off the site to buy their latest movie or whatever it is they're trying to sell.
How do you get around this? Sign up, flesh out your profile, and then head on over the forums. Search for local-to-you postings and make yourself known. While it might be tricky to get any email replies without signing up, just wait until AFF sends you discount coupons, then use one of those for a short stint to exchange contact information.
Just, buyer beware: like I said before, you'll want to read those Terms of Service, which gives Adult Friend Finder the right to re-bill you automatically for the full amount at the end of your subscription.
Easily fixed, just set up a reminder on your phone or computer for 5 days prior to the re-billing date to cancel.
Do I recommend AFF? Yes, with caveats. The site works (I've met countless real people over the years using it), but you need to know how to work it so it works for you.
Share in the comments your experiences, suggestions, and Adult Friend Finder reviews. Have I missed something crucial? Let me know below and I'll investigate.