Christian Filipina
$0.00-Unknown
Pros
Focused niche so you know exactly what you're getting
Free for female members
High engagement and message replies
50% discount for military, clergy, missionaries and students
Cons
Four times the chargeback rate if you don't contact their customer service, first, to resolve an issue
Unclear how members connect in person
Prefers a 'pen pal' focus over actual dating or long term relationship matching (which might be a Pro for some)
Non-transparent pricing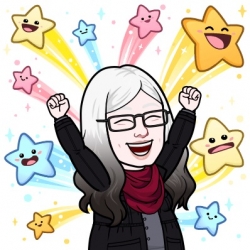 Latest posts by Bonny Albo
(see all)
Christian Filipina founded the Asian dating site in 2000. Around the same time, the company asked me to write a Christian Filipina review through a major media network. The site's owners provided me with some information (which I've shared here), but I never got around to actually using the service. First world problems… too many dating sites to review.
Fast-forward almost a decade and Christian Filipina comes across my radar once again. A reader asked me if it's a scam or real, so I couldn't help but investigate. I've shared here my experiences with the site, but would love to hear yours, too.
Just scroll on down and share your own Christian Filipina review, or, read what others had to share.
How To Sign Up With Christian Filipina
Like most dating sites today, signing up takes a few minutes. Confirm your email address, and you're in.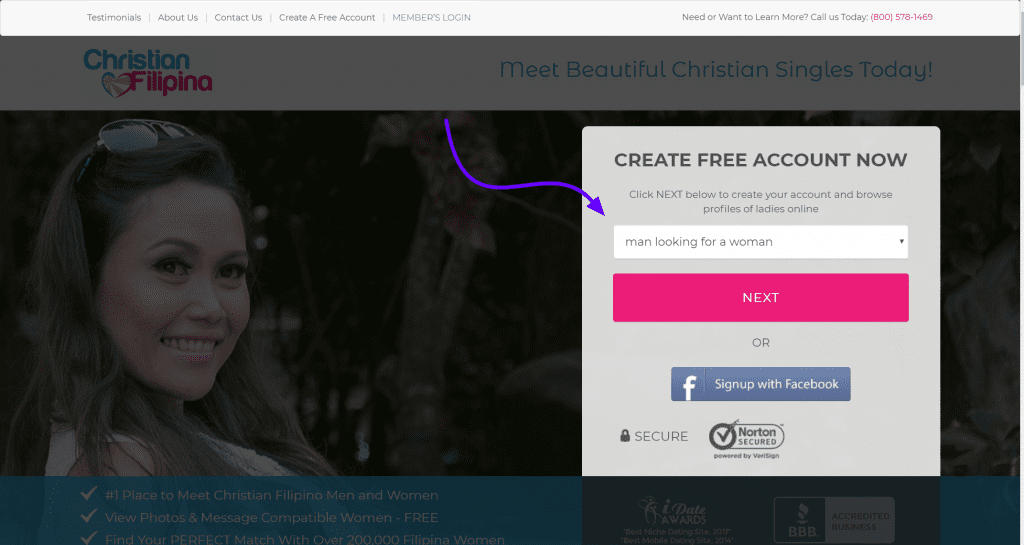 Dating or Friendship?
Interestingly, Christian Filipina doesn't bill themselves as a dating site – even though they've won dating site awards and fall into the dating site category.
Instead, they consider themselves to be a friendship introduction service for Christians around the world, some of whom happen to be Filipina.
We do not advertise that you might find a husband or wife. This is because although we believe in lifetime commitment in the sacrament of Marriage between a man and a woman, we think that a policy of friends first is the best way for adults in the modern age to find their match. We simply help members to meet pen pals and to chat about Christian values. We believe that the Christian community of singles who are members here are the loveliest you can find on any dating site.
How Does The Site Work?
After you sign up, the site suggests you play around a bit and see who else is on the site before signing up.
If you wonder whether you should join our site, go ahead and join the free level of both. Our free membership allows you to send a few messages per day to other members, to find out whether that special person you might have your eye on would like to get to know you also, before you upgrade.
Note, the free version only lets you send pre-written messages at this time.
Then, you can verify your identity if you'd like, although it's unnecessary to get a full, paid membership. Basically, you'll share a picture ID with a staff member, and they'll qualify you based on three different levels of security.
Can You Actually Meet Someone?
Christian Filipina says it's not a "mail order bride" site for Asians. So, if they focus on just friendship and don't offer any mechanisms for people to meet, how do folks connect?
It seems to me there are two ways: pay for a membership and connect on your own, or join one of their "Executive Tours". These are mentioned throughout the site, and I've heard folks calling the phone number (prominently displayed all over the service) and receiving tour offers. As a woman, though, I saw nothing along these lines.
Terms of Service aka The Fine Print
Most of the fine print that I'll cover in this Christian Filipina review is standard, meaning you'll find the same thing at pretty much every dating site. Most people don't read the fine print, though… so here you go.
You must be 18 to join the service.
By posting anything on Christian Filipina, you offer the copyright to them for use as they see fit.
"You will not send money or expensive gifts to people you meet on the site who you have not yet met in person".
The site auto-renews your subscription at the end of the membership; call them to cancel it, but understand they don't give refunds. One exception to this is within the first three days of subscription – you might be able to, just contact them if for some reason you change your mind.
You might get an offer for "site credits", which are used to "get to know other users", and not meant to share personal contact details.
If you…. "dispute a legitimate charge without contacting our customer service first to resolve it, you will be billed four times the chargeback amount (typically $35 x 4 = $140) plus reasonable attorney fees, collection fees, and double the original charge".
Hoo boy, that last one.
How Much Does Christian Filipina Cost?
From Christian Filipina:
We offer a military/ex-military/missionary/pastor/student special bonus (50% free extra time for any membership level – email us for details using the feedback link at the bottom of the page and mention coupon code EXTRA).
 I couldn't find anything about how much the site costs while I was logged in, or before logging in. My old notes showed they charged $9.99 a month for a year-long membership. Their fine print (see above) says they charge "typically" $35 a month now.
One person in the comments (see below) stated $250 USD was their fee for three months of service.
I'm assuming that female members need not pay, thus why I wasn't shown any fee system. (At the time of writing this review, only one person communicating in a conversation needs to subscribe to send messages).
Have you subscribed? Please share in the comments how much you paid. Note: I've used the standard 50% rating (basic) for cost until I can get an accurate accounting.
The Bottom Line On This Christian Filipina Review
Based purely on the security measures, focus, and number of members for a very niche site, I wholeheartedly recommend signing up.
Check out with the free features, see how many folks catch your eye, and then, wait.
I had several gentlemen contact me – but as I don't meet the criteria of the site (Filipina) I didn't get a lot of interaction. Still, I didn't need to pay for them to contact me.
Depending on the cost of the service (again, I don't have a clue), and the number of members that interest you, I'd recommend signing up as well.
Just make sure to cover your bases and call them to review their refund and cancellation policies, first.
For those of you who have used Christian Filipina – I'd love to hear about your input and experiences. Scroll down and add your comment or review, below. Thanks!