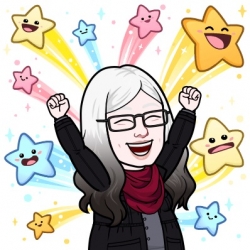 Latest posts by Bonny Albo
(see all)
Why would I write an EliteMate review, when the site is as standard as brown bread?
As usual, a reader messaged me asking if the site was real or fake, and why they only received one day of free access, instead of the "free and fully privileged" access they were expecting.
So, let's get crackin'.
Sign-Up Process
I took about three minutes to fill out the sign-up form, although I paused with some questions.
Address? Phone number? Not your normal log-in questions, I'll admit.
After almost a decade of writing dating site reviews, I can count on one hand the dating sites that ask me these questions just to get started. Hm.
With that, though, you get full, free access to the site – for one day. 24 hours, that's it.
Still, it's a great perk to see if you really want to pay to subscribe, if there are members in your area, if it's as "elite" of a dating site as you'd hoped.
One note: all this shared information means you're consenting to having EliteMate, or their "partners," contact you. There's fine print at the bottom before you sign up – I suggest reading it. Or, take a  boo at my cheat sheet further into this EliteMate review.
Turn Off Your Speakers…
Once you've consented and logged in? Turn off your sound.
I had the pleasure of several pop-ups and a loud audio recording telling me I needed to fill out my profile before I could access the site.
If you click on the link to get "free access", you're sent to PayPal. Free for the first 7 days, $9.99 thereafter, but only after you've set up your payment details to get the 7 days.
When you go through the sign-up, fill out most of it.
Why? Because you'll get booted until you do.
I mean, there's a fun astrology feature, where if you activate it, it'll show your compatibility with other members.
Expect A Lot Of Welcomes
Still, throughout this, I had to deal with various people verbally "welcoming" me to the site. I found it beyond annoying, and just wanted it to stop.
Still not through the sign-up… holy moly. One more thing? Please, let it be only one more thing.
You must click no on all the "offers" to sign you up automatically with other dating sites.
Why do I say no? Because you can't read their terms of service, or know what on earth they'll send you by clicking yes.
Plus, most of them are adult dating sites. If it's as intrusive as what I'm going through now, writing this EliteMate review… 'nuff said.
What EliteMate Looks and Feels Like
.. Oh…. wait… there's more. I'm still not done signing up. Another form to fill out, and the same offers again you have to manually click to say no thank you. This is ridiculous.
I don't care what the look and feel of the site is at this point.
Or, how about this: it's horrible. Spammy.
There is no way whatever is at the end of this adventure is worth the hassle.
Is There Search, At Least?
Four more pages of spam and crap later…
I think (?) I'm on the site.
I can't tell, there are so many boobs and older women flashing things at me.
No joke. I can't imagine any "elite" single wanting to be here, much less spend over three seconds here.
Search? What am I searching for? A way to get out of here?
Connecting With Other Members
Please don't make me. I can't.
Plus, there's no search function beyond the US states. I only see female genitalia anyway.
The Fine Print
Most of the time, you can sign up for a dating site and not worry about the fine print.
I mean, you should worry about it, but it's not smack in your face telling you to worry about it.
EliteMate takes a different tack: they make sure you know you're agreeing to your personal information being shared, used, and marketed to via email, text, phone and snail mail.
You can't sign up without agreeing to it. Even though they say, "consent is not a condition of purchase" – it is. You can't sign up without consenting.
Good? Bad? You decide.
Like the rest of this EliteMate review, the terms of service are truly unbelievable. Here's one lovely tidbit, copied and pasted just for you:
"WARNING: It is possible that other EliteMate.com Members or users (including unauthorized users, or "hackers") may post or transmit offensive or obscene materials on the EliteMate.com service and that you may be involuntarily exposed to such offensive and obscene materials. It also is possible for others to obtain personal information about you due to your use of the Service, and that the recipient may use such information to harass or injure you".
A few paragraphs later,
"EliteMate is monitored for quality control".
I wish I knew what qualities they were controlling for. Perhaps it's "advertising" and "breasts".
There isn't much more in their terms of service, but if you feel like a giggle, go ahead and read it yourself.
Membership Costs
Usually, I run through a list of options in this section. Gold, Silver, Platinum, and maybe a few freebie options if you're cheap or just want to check the site out.
EliteMate, yet again, takes a different tack.
I think they charge $9.99 a month via PayPal.
Maybe. Possibly?
I mean, that's what every pop-up on the site (the constant, never-ending pop-ups) tell me.
The Bottom Line on This EliteMate Review
No. Don't pass go. Don't collect $200.
Whatever you do, do NOT sign up for EliteMate.
When I tried to deactivate my account (I literally only sign up just to review dating sites), I was begged to stay. Offered a free, lifetime membership. Because, the site "makes life easy".
I wish I made this up.
Clicking on the link to get your membership free for life, however, just takes you to a frame within a frame, with the code "4free".
So, there ya go, a free coupon code for EliteMate: 4 free.
Use it at your peril.