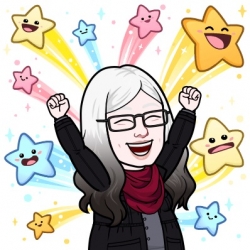 Latest posts by Bonny Albo
(see all)
---
With just shy of two and a half million members, you'd think a Millionaire Match review would be bogus – I mean, the numbers speak for themselves, right?
Yet, I get a lot of requests to review these kinds of wealthy dating sites. Ones that supposedly cater to the wealthy, single and elite and the folks that want to partner with them. Are they real or fake? Do they review their members to see if they're millionaires? Let's dive in and find out.
Sign-Up Process
If you're a "normal" person, you can sign up quickly for Millionaire Match like anyone else. If you're a millionaire that wants to verify their wealth with the site, however, you get special treatment. You'll get paired with a special membership director to help you set up your account. Once verified, a special millionaire notation shows up on your profile for all to see.
Look and Feel
It's all about the lush and elite at Millionaire Match, and it shows in the site's design. Classy, upscale and well laid out? Definitely. The added date ideas, yachting info, and other "wealthy" pursuits ties the site together.
Connecting With Other Members
You won't get far with a free membership although anyone can sign up for one. The focus definitely lies with the verification process, and it shows in the quality of members on the site. Attractive, healthy and wealthy, most of the people I encountered seemed upper class and well-to-do.
As a woman using the site, I had zero issue with men contacting me right off the bat. I received more messages here than at most of the thousands of dating sites I've reviewed over the last decade. Usually, the opposite rings true on sites that require verification – somehow, Millionaire Match figured it out.
Honestly, connecting with others was my favorite bit of writing this Millionaire Match review — the folks I spoke with impressed me with their interest, attractiveness and intelligence.
The Fine Print
Like every dating site, you'll want to read the terms, conditions and privacy policy before signing up. Don't have time? I've done the heavy lifting for you. Here's what you need to know:
Member profiles may remain on the site even if they're no longer active users;
Millionaire Match uses the Successful Match database of users, which pools together members with similar needs, wants and desires in a match. Only verified MM members will receive the MM stamp on their profile;
Anything you post (including videos and images) to the Millionaire Match website is granted copyright to MM forever (meaning, they can use your information as they see fit for marketing, or anything else). You can cancel this "license" by emailing them, however, this means they'll remove you from using the service as well;
You cannot use any profanity or sexually explicit language or photos on the site;
By signing up you agree that you've never been convicted of a felony or have to register as a sex offender; and
One month memberships automatically renew, whereas 3 and 6 month memberships do not.
That's the first time I've heard of some automatic renewals and not others – take advantage of this if you sign up. Or, stick a reminder on your phone a week before your membership renews to cancel.
Membership Fees
Start with the 7-day free trial to check everything out. If you're a millionaire (or make $200,000 a year – that's the "wealthy single" criteria at Millionaire Match), contact a Special Members Director. Otherwise? You'll pay $70.00 USD a month to use the service, with a substantial discount if you pay for 3 ($45) or 6 months ($35) in one lump sum.
Millionaire Match accepts PayPal and credit cards as methods of payment.
*Note: I've put the Cost rating at 70/100 – not because it's cheap, but because I understand why the service is so expensive. So, I feel the price balances out the reasoning.
The Bottom Line on This Millionaire Match Review
Should you sign up with Millionaire Match? Yes. For those that want to meet a high-quality, wealthy single person – or just someone that appreciates the finer things in life – you'll likely find them here.
Members seem to want to verify their age, relationship status, and wealth to ensure they meet someone fantastic. Which makes sense… if you've got money, you're willing to pay more to find someone with a similar mindset and lifestyle. The extra cost then filters out folks easily that might not meet a free dating site's criteria.
Ready to sign up? Join Millionaire Match now. Used the service? Share your Millionaire Match review below.