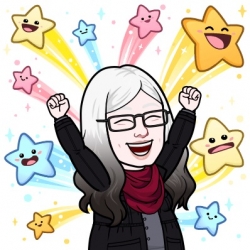 Latest posts by Bonny Albo
(see all)
Unfortunately, Single Parent Love has gone out of business, although many other sites remain in the Cupid Media / International Cupid network. We've left this Single Parent Love review in case anyone wants to take a peek at what the site used to be like. Check out our Single Parent Dating Sites reviewed, instead. 
While part of the Cupid Media network of dating sites, there are still special features to cover with this Single Parent Love review. You want to know if the site works, if it's worth it, and if really caters to single parents (or the folks willing to date them), right? Well, let's dive in.
Sign-Up Process
Like most dating sites today, signing up with Single Parent Love takes a few seconds: email address, age, gender, and you're good to go. You'll then be met with folks in your geographic area (I'm assuming a cookie tells the site where you're logging in from), and an age range they specify. It's assumed you're a heterosexual.
Look and Feel
I'll admit I was really put off when I logged in. While the site lends to an uncluttered, straightforward feel, the "matches" that I was presented with – men ten years my senior with, uh, very real photos – left much to be desired. I almost logged out immediately and left.
Most sites offer up their most attractive members first. Nope, not on this single parent dating site. Obviously the company didn't know I was writing this Single Parent Love review when I did. Yikes.
Search
The site will automatically populate your feed with people of the opposite gender, 5 years younger and 10 years older (for women, at least), and within 250 km. This wasn't very useful for me, so I changed it.
5 years up or down, 50 km, and active within the last month netted me 3 results. Seriously. This in a metropolitan area of several million people. Double yikes.
So, while the search engine works well (it's surprisingly robust with the free membership), there just aren't enough users on the site. Having said that, it can't hurt to check and see if there's anyone near you that seems appealing. Before paying, of course!
Connecting With Other Members
Well, there aren't that many to connect with (in my case). Even when I upped the distance to 250km and online within the last month, I only had 5 results. Frankly, this surprised me.
I'd assumed, it seems incorrectly, that Single Parent Love shares its database with their other niche dating sites through the Cupid Media network.  It seems they don't, or at least don't if you don't (a) sign up specifically with Single Parent Love, or, don't list yourself as a single parent. Interesting. A first (after almost a decade of writing dating site reviews, that's saying a lot).
Membership Costs
What do you get access to with the three tiers of service at Single Parent Love? Here we go:
"Standard" Membership: free. You can "send interest," see your matches, and communicate with paying members. That's it.
"Gold" Membership: buy a year in one fell swoop for $119.98 (which works out to $10/month) and get all the standard features plus communication with all members, the ability to hide your profile from search, and no ads. You can also subscribe to Gold for three months at a time for $59.99 (or, $20 a month) or one month at a time for $29.98.
"Platinum" Membership: $149.99 for a full year's service (or, $12.50 a month) nets you the same features as Standard and Gold, plus language translation, VIP allotments on your profile, a higher search ranking, more profile space, and "exclusive" search features. If you want, you can sign up instead for only three months at $79.98 (or, $26.66 a month) or one month at a time for $39.99.
Ready to sign up? They take credit cards, bank transfer and PayPal.
The Fine Print
Yes, yes. Most people skip this part – both when they sign up and when reading a Single Parent Love review (you know, like this one). Just, take a peek, will you? Pretty please?
What you need to know:
(standard clause): Don't sign up if you've been convicted of a felony or need to register as a sexual offender anywhere;
(standard clause): You must be 18 or older to use the service;
(non-standard): If you partake in a free trial period, you're expected to cancel prior to the trial ending or you'll be charged the membership amount and expected to pay in full;
(non-standard): You may be asked to verify who you are from time to time, including showing ID;
(non-standard): Different countries have different rules with Single Parent Love about how to terminate their membership. Make sure to read through them! Nutshell: they bill automatically for the same time frame you original paid for, unless you cancel in writing. Again though, this differs depending on where you live.
(non-standard): You will not post photos that have nudity, someone other than you, or cartoons of yourself on the service;
(standard): Whatever you choose to post on the site, they can use it forever however they see fit (and you allocate copyright to the service by doing so).
I think that's about all of it. There's a bunch more, go look for yourself.
The Bottom Line On This Single Parent Love Review
Do I recommend signing up? Hm. Depends. If you're sold on using a single parent dating site, maybe. If you sign up and find loads of eligible singles – or even just one – that catches your eye, yes. But maybe, just maybe, the person you like already has a membership, so you can message them for free. Save yourself the cash. You're a single parent after all!
Have you used Single Parent Love? Any suggestions? Tips? I'd love to hear about your experiences in the comments.