BlackPeopleMeet
$0 - $16.75/month
Pros
Large database of members
One of the lowest cost options of all the large dating sites
Relatively quick signup
Higher-than-average percentage of female members
Cons
No refunds, ever.
A lot of ads, even with the paid membership
Unclear token benefits, or reasoning
Poor search options and usability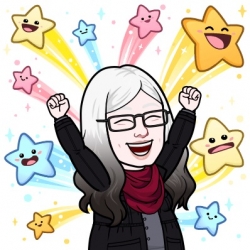 Latest posts by Bonny Albo
(see all)
It's tricky, signing up for a new dating site.
How do you know if it's worth the time, money, energy?
Can you tell just from looking at it? Probably not.
That's where great reviews come in. They're indispensible. 
When you read a review that's phoned in, versus one from an actual member (or even better, an expert like me that's reviewed thousands of dating sites over more than a decade), you can tell the difference. 
No one's got time for a fake review, or one that's meant just to make some money through referrals. 
(Note: some of the links in this review are affiliate links, which means I'll get a commission if you decide to purchase something. It doesn't change your price, nor does it affect my review. So, even if the real dating site is crap, or fantastic, I'll still give you my honest, informed opinion).
So. Ready to read a BlackPeopleMeet review from a dating expert that's tested and used the site?
Or, if you're here to share your own experiences, please scroll down and rate the site in the comments. 
Who Uses BlackPeopleMeet?
Black People Meet touts itself as the 'largest dating site for black people,' with more than 5 million members. I'd take this with a grain of salt, as the site shares a members database with its parent company, PeopleMedia. 
Still, it's impressive — as you'll see shortly with some impartial data and statistics. 
FindTheData says that BlackPeopleMeet gets 2.6 million visitors a month, placing it at #17 on the top online dating websites list.
58% of the members are female (that's high), and the 3-month membership is 13% less than the average dating site.
84% of the site are black singles, and 61% are between 35-54.
64% make less than $49,999 a year, and most (58%) don't have children.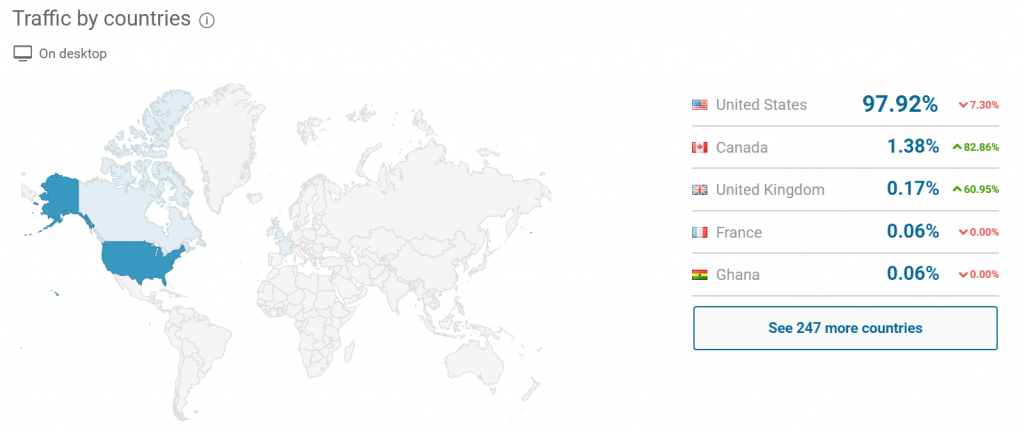 Signing Up With BlackPeopleMeet
It takes a little longer to sign up with BlackPeopleMeet than with most dating sites.
About 10 pages of questions (all short pages, but still), and then you need to fill out some profile questions.
I did as little as possible, which got me through everything, start to finish, in about 5 minutes. I'm told I filled out 12% of my profile in that time frame.
What Does the Site Look and Feel Like?
There's a lot going on at BlackPeopleMeet – so much so that it overwhelmed me when I logged in for the first time.
The first thing that caught my eye was "Tokens", with an exclamation mark next to it.
By clicking on it, I'm shown I can spend 20 tokens to get a message when a special someone logs in within the next seven days, or 6 days of activity on my profile in the next 60 minutes for the same amount. How much are these tokens? Uh…
A few minutes later, I've found where to buy the Tokens (Settings –> Tokens): $0.99 for 25, $3.99 for 110, or $9.99 for 280. More on the fees and membership costs later.
What Are The Search Features Like?
There's a search button along the top of the page, however there are quite a few flashy bits (that ended up being ads) to navigate around.
The search features are standard here, if not lacking a bit with a free account.
The default (for women, anyway) is +/- 10 years and "near" my zip or postal code, but I'm not sure what "near" means. (It seems to be about 25km).
Switching to filter by "Distance" however, changed nothing – which was odd considering there were other members closer to me in search but further down the line. 
You can also search by Activity, New Members, and Members Online – but I kept on seeing the same three gents at the top, no matter what filter I used.
I couldn't seem to find a profile that said they were online longer ago than, "Yesterday".
It's entirely possible that my top three matches paid to sit at the top, and that folks who log in get top billing in search.
BlackPeopleMeet Membership Costs
While looking around to write this BlackPeopleMeet review, I was offered a discount for "the next 7 minutes," that counted down in front of me:
$2.47 a week for 6 months (billed in one payment of $59.35);
$2.92 a week for 3 months (billed in one payment of $35.07);
$3.77 a week for 1 month (billed in one payment of $15.08).
Once I left the timer to run out, the wording changed to "10% off for today only".
For those of you that decide not to take them up on their limited time discount offer (or don't get one), here's BlackPeopleMeet's regular membership and token costs:
| | | | |
| --- | --- | --- | --- |
| | | Premium Membership | |
| One Month | | $16.75 /month, in one payment of $16.75 | |
| Three Months | | $13.95 /month, in one payment of $41.85 | |
| Six Months | | $11.95 /month, in one payment of $71.70 | |
| | | Tokens | |
| 25 Credits | | $0.04 /credit, in one payment of $0.99 | |
| 110 Credits | | $0.04 /credit, in one payment of $3.99 | |
| 280 Credits | | $0.04 /credit, in one payment of $9.99 | |
You can pay with PayPal, a credit card, or check for your membership fees. Note that any US -state federal taxes will get added on, as well as a $3.99 processing fee for first-time members.
Like most dating sites today, BlackPeopleMeet uses automatic billing practices. In other words, you'll need to pro-actively cancel your account, in advance, so you don't automatically get charged for another month, or three months (or whatever you signed up for initially).
The Fine Print
Yes, yes, we all read the fine print on every dating site we join. I know. Just in case you don't, here's what you need to know:
Members on BlackPeopleMeet might come from one of the other PeopleMedia Network of dating sites (basically, they all share a database of members);
By signing up with the service, you're stating that you're over 18, single and/or separated, and haven't ever been convicted of a felony or require registration as a sexual offender with any entity;
There are no refunds given for any reason, at any time;
Cancelling your membership does not mean that you cancel your subscription;
Anything you post to the site, you're allocating the copyright to PeopleMedia to use as they see fit (say, as advertising or marketing materials);
"Your subscription will continue indefinitely until cancelled by you".
While none of this information stands out – it's the norm of late in dating site legalese – it's still worth noting.
Most of the truly terrible reviews for BlackPeopleMeet seem to involve one of the points made in this section. Stay informed, set alarms to cancel your membership, and you should be okay.
BlackPeopleMeet Competitors
A few dating sites compete with BlackPeopleMeet for members, such as:
It could be said that Match.com and OurTime also compete with BlackPeopleMeet (according to my research) – in that there's a lot of overlap between marketing channels, as well as the same demographic focus. Still, Match.com offers more of a catch-all, less niche dating site, while OurTime sticks to singles over 50. 
The Bottom Line On This BlackPeopleMeet Review
There are a lot of ads on Black People Meet, but with a lower cost than most pay-per-use dating sites, it might be worth it to pay to get rid of the ads.
Lots of members (oodles in my area, anyway) although less-than-favorable search options.
It's really a hit or miss here for me to recommend or not.
If you like someone you see on the site, and there are lots in your area? I'd recommend it. Otherwise, I'd pass.
Ready to try Black People Meet? Sign up now.
Have you used the site? I'd love it if you scrolled down and shared your own Black People Meet review in the comments.