GetItOn
$0.00-18.99/month
Pros
Robust search options
Fun, lighthearted take on casual dating
Surprising amount of features for free members
Once you pay for a membership, the site is a joy to use
Cons
Low number of members
Difficult to get around frequent upgrade requests
Maintenance fee may be charged if you don't log in for a few months
All onsite communications considered "public" and may be used in marketing materials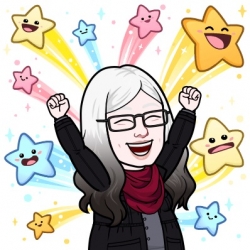 Latest posts by Bonny Albo
(see all)
Let me just say: you'll love this GetItOn review as long as you're looking for casual or sexual encounters with other singles and/or couples.
The site shows explicit photos and asks very adult-oriented questions, then offers a fun compatibility feature to ensure you take a better look at the other members with similar interests and requirements.
Is this reviewer suggesting you can actually meet someone, though?
Read on for all the details, or add your own GetItOn review by scrolling to the end.
Ready to try it out for yourself? Check it out here.
Signing Up With GetItOn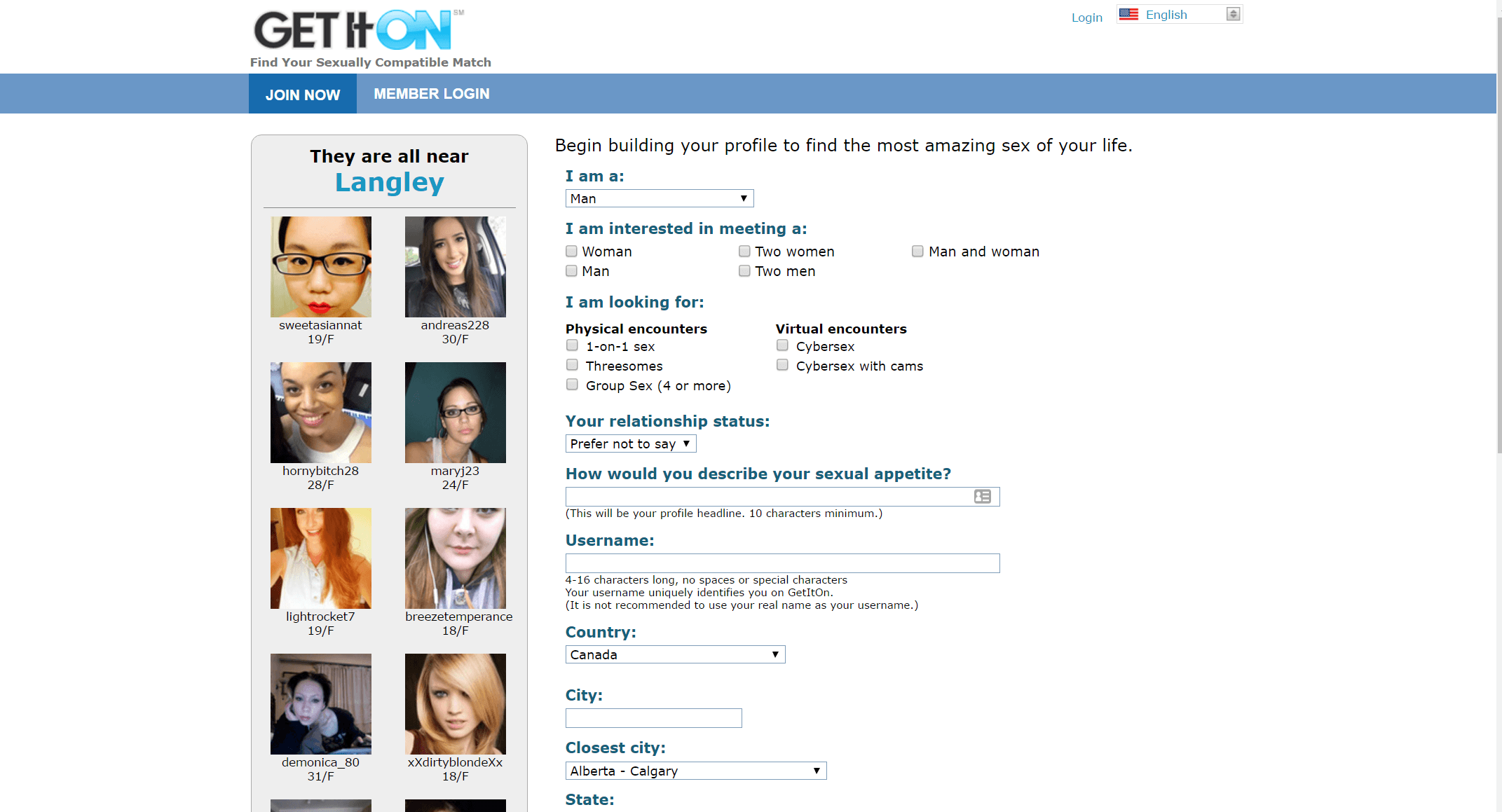 Before you're asked about your gender, needs or personality, GetItOn jumps right to the juicy stuff.
This site definitely wants to push buttons and focus on the sexual, with questions like, "Group Sex". The only options to answer? Gotta Have It, Want It, Curious About It, Not That Important To Me, Willing To Try If Asked and Never Gonna Happen.
You can't sign up without answering these questions, so you might as well have fun with it.
Otherwise, signing up only took a few minutes, and probably less if I'd left the default options as "Prefer Not To Say" for most of my profile options.
Once I received the password a few seconds later, I could log in to finish this GetItOn review.
What Does the GetItOn Dating Site Look and Feel Like?
They created the site to get members to pay for services, and it shows. As soon as you log in, you're met with the pricing structure. It took me a moment to figure out where to go if I just wanted to look around, first.
As well, all the "members near me" who showed up while I was signing up, magically disappeared when I searched my region.
I saw no less than nine single gals in my (very) small town advertised before I logged in, yet I couldn't even find one during my search while writing this GetItOn review.
So on one hand, I felt like there was a bit of baiting and switching going on.
On the other, the site has an uncluttered, clean feel to it, and I found it easy to navigate and get around once I got past the pay wall information.
Let's just say that's truly unusual in the casual online dating world.
How's Search?
As already mentioned, the search features rock.
They're very easy to use, quick, and you can search using any of the details you signed up with, including drug use, gender, body type and age.
Connecting With Other Members
As a free member, there aren't a lot of interactive opportunities.
All you'll get after searching for others is a small image with basic details of that member (user name, tag line, age, and gender/couple status), with a link to email, flirt or Hotlist them.
I could flirt with many folks, but couldn't contact people, or see anything else about them, without paying.
Once I paid for access to review GetItOn, I received zero flirts or email responses to any of my queries.
How Much Does GetItOn Cost?
A free membership allows users to
sign up,
look at a portion of other people's profiles,
contact up to ten of your "Cupid" matches,
upload images and videos,
keep a hotlist of up to 200 your favorite members,
reply to messages, and
use the group chat feature.
A paid membership gives the same access as a free membership, plus:
full viewing of photos and profile details,
full email capabilities,
contacting all of your "Cupid" matches,
telephone technical support,
up to a 1000 member hotlist, and
priority changes to your account and profile.
Membership fees range from $5.99/month CAD (18 months service for the price of 12, billed in one lump sum of $107.82 CAD), to $9.99/month CAD (four months service for the price of three, billed in one lump sum of $39.96 CAD), or $18.99/month. GetItOn accepts Visa, Mastercard, Diners Club, Discover, Ukash and checks for payment.
Terms of Use and Privacy Policy
There are a few items in the Terms of Use at Get It On that worth mentioning. I should note that many of the things I'm pointing out here are standard business practices in the online dating world. However, I get more emails about automatic billing practices than almost anything else. Buyer beware, right? I'm mentioning the things you should review before signing up, or at the very least, be aware of.
Members of GetItOn.com can't have asked any government agency (including the post office) to not send them "sexually oriented material";
By signing up with the site, you're confirming that you haven't been convicted of a felony, and aren't required by law to register as a sex offender in your jurisdiction or community;
Chatting, emailing and sharing photos with other members is considered "public communications". Anything that you post to the site can be used in marketing materials or for any other reason by GetItOn and its co-branded dating sites;
GetItOn employs automatic billing practices. You must cancel your subscription in writing three days prior to the next billing cycle. If not, expect a charge on your original method of payment for the same amount of money you signed up for;
If you don't log into the site for more than 180 days, and if you still have funds in your account, GetItOn *may* charge you an Account Maintenance fee of $5/month;
No refunds, pro-rated or otherwise;
"With respect to Dating Services, you, the buyer, may cancel these Terms, without any penalty or obligation, at any time prior to midnight of the third business day following the date of this contract, excluding Sundays and holidays. To cancel these Terms, mail or deliver a signed and dated notice, or send a telegram that states that you, the buyer, are canceling this agreement or Terms, or words of similar effect. You shall send this notice to: Various, Inc., Attn: Customer Service-Cancellations, 220 Humboldt Court, Sunnyvale CA 94089."
The Bottom Line On This GetItOn Review
Is GetItOn right for you?
I only recommend it to women looking for a short-term, casual, and sexually based interaction. Or people willing to stick with the free features to see how they fare.
Watch out for the Terms of Service as well. That doozy of a refund policy? Using your photos willy nilly? Sure, you'll get a lot more responses to your ad. Is that worth a dating site using them forever in their marketing materials, though?
It's up to you. Perhaps it's not a deal breaker. Or maybe you have a plan on how to keep your personal information, safe. Either way — no judgement. Do what's right for you.
Ready to join GetItOn.com? Then sign up now. Want to share a GetItOn review? Scroll down to share your thoughts.