Lesbian Personals
$0.00-30.95/month
Pros
One of the highest response rates on any casual dating site reviewed
Robust and multifaceted search options
Many ways to contact members, even if you don't pay for a membership
Cheaper than most casual or adult dating sites
Cons
Not quite as the title suggests; more of a threesome / casual site than specifically for lesbians
Monthly maintenance fees if you're not an active member
Automatic billing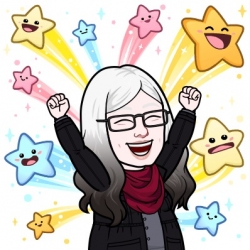 Latest posts by Bonny Albo
(see all)
There's a heavy sexual bent at Lesbian Personals, with more than your average membership numbers for a female-focused dating site. For instance, the number of couples looking for a single gal matches the number of single gals on the site.
With an excellent cancellation policy, a decent number of members and an easy-to-use site, it's a lesbian dating site worth trying out if you're looking for something more erotic and casual.
Need more details? Read the full Lesbian Personals review, or scroll down to the bottom to add your own.
Signing Up With Lesbian Personals
Only three screens awaited me before I had access to write up this Lesbian Personals review – well, that and confirming my email address. Videos of women taking off their clothes welcomed me as I shared what I was after (another woman or couple?), as well as a brief blurb about what I'm looking for, and the creation of my user name.
What Does The Site Look and Feel Like?
What welcomed me as soon as I confirmed my address? Lots of breasts.
Seriously, I couldn't believe the number of naked women in the profile pictures, most prominently displaying their chest in some fashion.
My 'matches' came first, which didn't fit within the details I shared when signing up. Most notably? The age bracket, which had women 20 years my senior listed, and more than half above my stated age preferences.
Once I got over the shock of all the naked photos – this is definitely a site for folks wanting more casual and/or primarily sexual encounters – I found the welcome page was well thought out, and full of information without being too cluttered. I didn't see any advertising, other that for site-related features like "Bling".
What Features Are There At Lesbian Personals?
My uploaded videos and pictures next, as well as my messages, friends, favorites, Hotlist members, and folks viewing or showing interest in me.
Taking a peek at what other members found hot, and view live webcams of women doing many naughty things (once I'd paid, of course), is also an option.
Groups, blogs and contests fleshed out the site, along with an ongoing feed reader of other members and what they're up to.
Surprisingly, many men made comments. I quickly determined the site shares a database with several others under the FriendFinder Network umbrella (like Alt.com and NoStringsAttached), and many of the women and couples are looking for sexual encounters with both men and women.
Hm. A "Lesbian Personals" review where most of the folks on the site aren't, uh, lesbian? Interesting.
Search Features
Searching profiles on Lesbian Personals is robust and multifaceted.
Your 'Cupid' settings determine who gets shown first, after the paid memberships.
My first search involved who was nearby and online now, which seemed negligible in that "nearby" meant only folks in my state or province.
Many of the people listed fell well over my preferred age range (again), and quite a few couples matched up with me even though I'd specifically stated I wanted to meet a woman only.
Changing my search preferences gave me fewer results. However, folks three or more hours away still appeared, even after requesting matches only 20 miles away.
One profile I clicked on to see how far she was geographically said she was 64 miles away, yet the city listed was only 5 miles away.
Connecting with Other Members
If you want to view someone's entire profile or connect with them, you must sign up for a paid membership.
You'll see little more than what you can via search if you click on someone that looks interesting. A paid membership garnered me a higher number of replies than most dating sites, with a 64% reply rate.
How Much Does Lesbian Personals Cost?
I only came across one type of membership while researching this Lesbian Personals review, called "Gold", along with some 'profile enhancement' options:
12 months of service, charged at $9.95/month, with a free six months tacked on. Total cost is $179.10, billed all in one lump sum;

3 months of service, charged at $14.95/month, with one free month tacked on. Total cost is $59.89
1 month of service, charged at $30.95.
Profile Enhancement options included:
Allowing standard (read: non-paying members) to contact you. Fees ranged from $7.95-18.95/month;

Highlighting your profile so it stands out in search. Fees ranged from $$7.74-9.95/month; and
Access to adult movies. Fees ranged from $10.95-19.95/month.
Lesbian Personals accepts Ukash, checks, money orders, Visa, Mastercard, Discover and Diners Club (all credit cards via online, mail or fax payments), and SMS payments.
Terms of Use and Privacy Policy
The terms of use and privacy policies are both comprehensive and sound, with a few things out of the ordinary to make note of:
Lesbian Personals uses automatic billing practices. This means your method of payment is billed automatically two days before the end of the service term unless you cancel with their service;

You can cancel automatic billing at any time after logging into the site and accessing the Billing History page;
Don't access the site for 180 days? They have the right to charge you a $5/month 'maintenance fee'; and
You can cancel your contract (read: payment) by midnight within three business days of having signed up, without penalty or obligation.
LesbianPersonals in the News
There aren't a lot of pieces about LesbianPersonals specifically in the news media; most involve parent company FriendFinder Networks. However, in this article, Porn Company Prices IPO, LesbianPersonals gets a brief mention.
The Bottom Line on This Lesbian Personals Review
If you're a couple searching for a 'unicorn' (a single female to join them for a threesome), you might find what you're looking for here. Maybe. Possibly. Doubtful.
Bisexual or pansexual women will enjoy the site, provided they're only looking for casual relationships.
But if you're on the site for what the title suggests? You'll want to sign up elsewhere.
Ready to try out LesbianPersonals? Then sign up now.
I'd love to hear about your experiences with this lesbian dating site. Share your LesbianPersonals review below, or ask questions for those who have tried the site before.