Pros
Well laid out website
Focused niche
Straightforward, quick sign up
Low / no ads, even for free members
Offers money back guarantee
Cons
Poor engagement / no replies to messages
Low number of members
Lower than average features for a dating site
Search features inaccurate
Must consent to data use for marketing purposes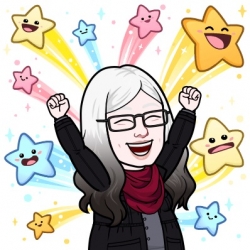 Latest posts by Bonny Albo
(see all)
Writing this Afroromance review was like going on a date with someone you want to like, but just aren't feeling it. No real reason why… you just know it won't work out.
I knew walking in that I had to write this review – a few folks have requested it, and a handful more sent in reviews before I could check it out myself.
But did I want to? Feel excited? Get motivated to write this review?
Nope.
Still, I had to give it a chance (like any blind date) – so let's get to it. We'll cover the look and feel, sign up process, search capabilities, connections and cost, and terms and conditions.
Ready to sign up right now? Then check out Afroromance.
Getting Started With Afroromance
Afroromance is very easy to use, without the overabundance of ads that many of the free dating sites use to make money.
It has a very modern and professional feel so you can quickly find what you are looking for.
How Do You Sign Up?
It's simple and takes about five minutes to complete.
Step one? Put in your zip or postal code.
Second, state who you are and what you're looking for: man looking for man, man looking for woman, woman looking for man, or woman looking for woman.
Then you put in your email address and date of birth.
Last of all, you create a username and password.
Once you have finished the sign up process, you're free to search for potential matches and view their profiles.
Searching Afroromance
The search options are straightforward and surprisingly robust.
At any level, you can look at anyone's profile, like their pictures and flirt with them.
Another section shows you the people online that you can currently talk to.
However, if you want to email or chat with other users, pay to subscribe
How Much Does It Cost To Join?
Subscribe and connect with other users with a VIP pass and choose from one of the three payment options: six months for $69.99, 3 months for $39.50, or one month for $19.95.
The Nitty Gritty Fine Print
Like most singles, you likely don't read the fine print with a dating site before signing up . (Tsk tsk).
Then again, why bother when I've written this Afroromance review and covered all the heavy lifting for you? 
So, here's the most important stuff you need to know:
You must be 18 years old and single or separated.
You may cancel your membership and subscription at anytime, but if you cancel, you'll lose all access to the site.
If you end your subscription, you will still have access to services until the end of the subscription you paid for. For example, if you paid for a six-month subscription in January that will end in June, but you cancelled in March, you will still have access until June.
By creating a profile on Afroromance, it might show up on one of their sister sites as well (with no way to change this).
Anything you post, upload or do on the site can be used – forever – by the site for whatever purposes they see fit. Usually this means that your pictures and/or profile could be used in marketing materials.
Questions about your account? Talk to customer service.
No soliciting on the site or using Afroromance for "professional" purposes.
The Afroromance Guarantee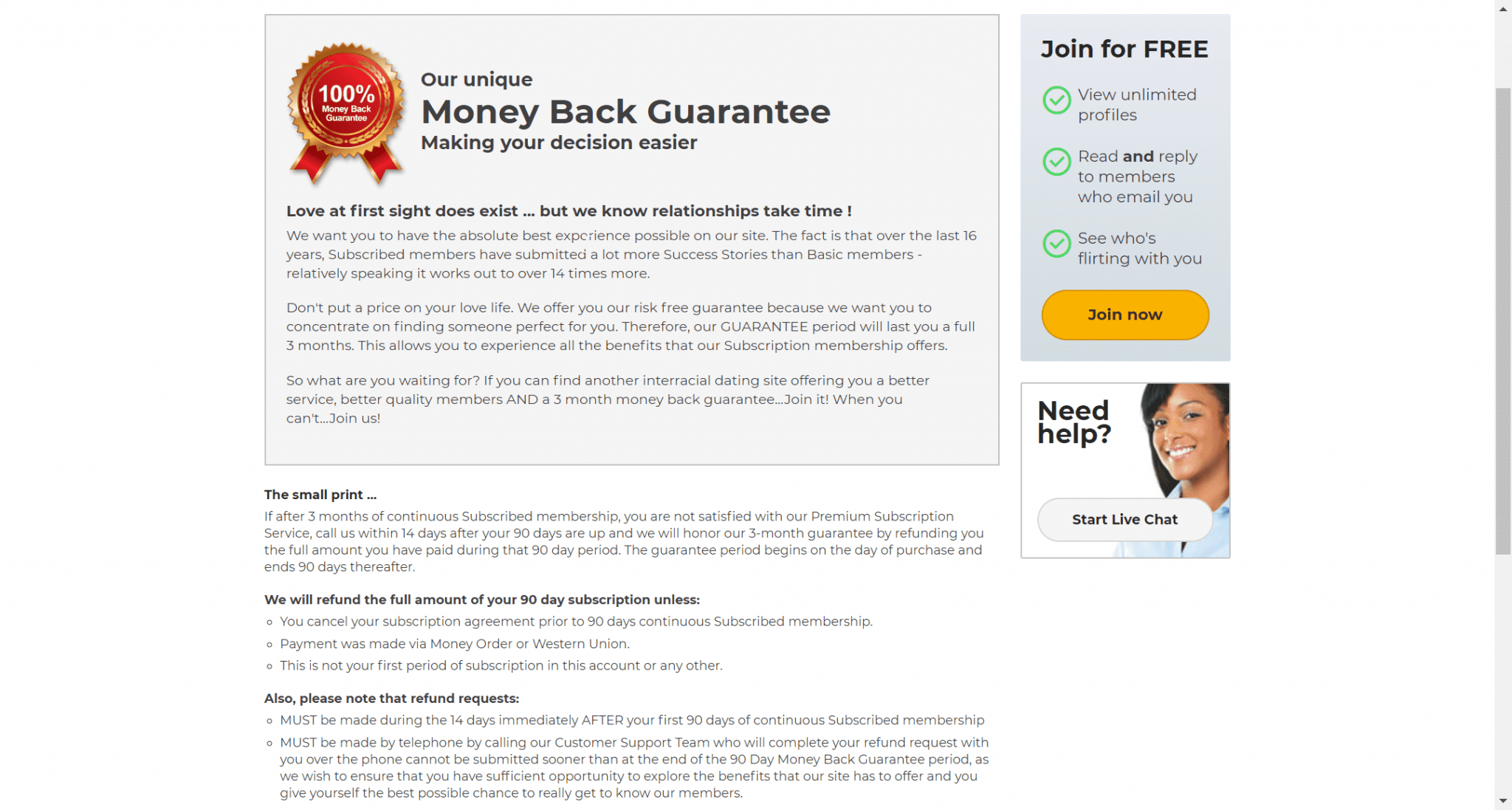 Yep, they have a guarantee. The company shares the details way better than I ever could (see above), but here's the jist of it.
Sign up for a 90-day membership, and if you don't meet anyone, contact Afroromance within 14 days after your membership expires to get a full refund.
The Bottom Line?
As you'll see from the (real) Afroromance reviews below, there isn't a lot of support or help once you've paid your fees.
I didn't meet anyone through the site, nor did I receive a reply to any of the messages I sent.
In contrast, I received a lot of messages from men much older than my requested age bracket, and many of them were aggressive and forward.
Do I recommend it? No, not really. Then again, I've heard from several folks who have met their sweetheart there – please comment below if that's the case for you, or if you have tips and tricks to use the site successfully.
Now, It's Your Turn
Share your own Afroromance review in the comments, or ask any questions you've got about the service.