Christian Mingle
$13.99-29.99/month
Pros
Larger-than-average number of female members.
Doesn't allow sexual offenders to sign up or be a part of the site.
Four minute signup process.
Only shows active users.
Beautifully laid out; a pleasure to use.
Cons
No refunds, ever.
No pro-rated refunds if you decide to cancel your account early.
A few scandals of late in the media, but few are Christian Mingle's fault.
Takes a while for the system to catch-up after a long absence.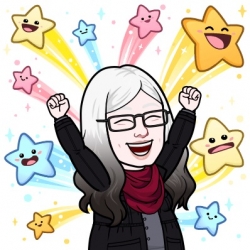 Latest posts by Bonny Albo
(see all)
Want to read an actual Christian Mingle review from someone that has actually used the site?
Yea, me too.
When I worked on this article researching information, I was more than surprised to find most of the ChristianMingle reviews I came across were written by someone who has never used the site.
I've had a membership, it seems, for well over seven years (more on this shortly). If you're new to ChristianMingle, or want to understand how to use the Christian dating site to meet someone special, here's my in-depth how-to.
Already know you want to sign up? Click here to sign up with Christian Mingle now.
How To Sign-Up With Christian Mingle
Not as quick to sign up as most dating sites, but the questions that Christian Mingle asks fit the company.
While repetitive (the first questions on the main page replicate the next questions on the next three pages), it only took me about four minutes to go through them all.
My favourite? The answer, "I'm open to all possibilities" on the "do you have children/want children" question.
Interestingly, by the time I got through the questions and was asked for my username, I discovered I'd already signed up for the site while writing a previous Christian Mingle review while I was still the Dating Expert over at About.com [About.com no longer exists; this is a link to the Wayback Machine's archived version].
Note: My profile showed I hadn't logged in "for over 5 years" – a lovely, honest addition. Most of the popular dating sites don't allow you to see this information, or search for it.
What's the Look and Feel of Christian Mingle?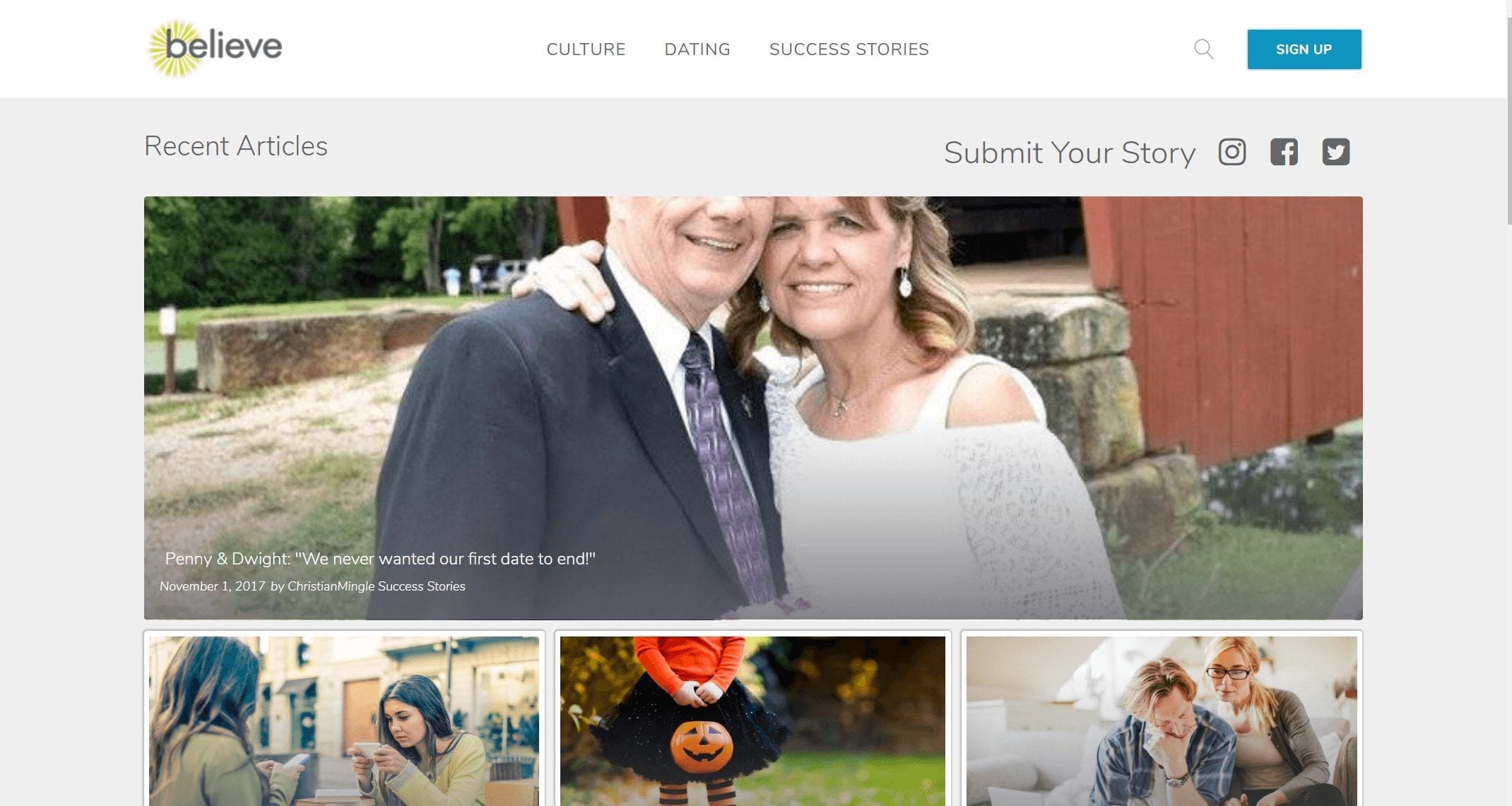 Christian Mingle is clean, fresh, and easy-to-use.
There's a crispness about the site, and it's obviously made from scratch (as opposed to many of the sites that all look the same or run off the same servers).
A lot of questions revolve around Christianity and how it applies to your life, and the whole site focuses well on the religious side of dating and mating.
How To Search Christian Mingle
The search options at Christian Mingle aren't anything to write home about, but they work. Search by appearance, background and values, interests and lifestyle.
Oddly, my "Matches" – the first thing I went to go check after the five-year absence – had nothing. They told me to return the next day for a fresh new set.
Now, when I'd set up the account to write the Christian Mingle review then, I was in a small town, so perhaps it takes a day to repopulate the information.
Another bonus? Your default search options are whatever you put into your main profile page – not something the site pre-defines for you (a common frustration).
You'll get folks that have logged in within the last month, and with profile photos. Yes! Perfect.
I've Read the Fine Print So You Don't Have To
Like everything with Christian Mingle, the terms, conditions and privacy policy are easy to read and straightforward.
There are a few things though you'll want to review before signing up:
You must be over the age of 18, haven't been convicted of a felony, and don't require registration with any entity for sexual offences;
If you share false information and pay for Christian Mingle, they may terminate your account and refuse to refund you all fees;
Ending your subscription does not entitle you to a prorated refund;
You have six months to use a VIP bundle and 30 days to use a "personalized individual service" (such as a dating coach or profile writer) before it will run out;
If you want to go to arbitration over a dispute, you must do so within six months;
There are no refunds given; and
If you purchase a gift subscription, someone else must use it, and within a year of the gift.
Who Uses Christian Mingle?
According to FindTheData in 2016, Christian Mingle has significantly more female members than males (62% vs 38%). Yet by June 2022, SimilarWeb states the demographics have evened out (46% female users, and 53% male). The biggest group of users falls in the 25-34 age range (23.6%), although most users are 18-44. Only 10% of the site gets used by those 60 and over.
In 2016, the site got, on average, 2.2 million visits a month (five times more than the average dating site), which put it at #20 on the top online dating websites list. However, according to SimilarWeb in June 2022, ChristianMingle now gets 1.2M visitors a month, landing it at #30 in the most visited dating websites on the internet.
How Much Does Christian Mingle Cost?
One month of Christian Mingle costs $49.99, three months costs $34.99 a month (billed at once for $104.97), and six months costs $24.99 a month (billed at once, costing $74.97).
Christian Mingle in the News
If a dating site makes it to the news, it's rarely a good thing.
Christian Mingle has had its share of media wins and losses – here are a few.
'Casanova Scammer' faces jail for defrauding more than 30 women of $1.3 million on dating apps [2022]
Company Behind Christian Mingle Agrees to Pay Customers $1M Over Auto-Renewals [2018]
Sadly, this is common practice in the online dating world. Hopefully these kinds of lawsuits will change the process.
Missouri Man Scammed Love Interests Out of $878K Before Arrest at KCI Airport (2018)
"The scammers seemed to particularly like Christian Mingle and Facebook…"
Ghana Native Indicted in KC Federal court for $5 Million 'Romance Fraud' Scheme (2018)
Christian Mingle loses lawsuit (2016)
Like eHarmony, Christian Mingle was sued in 2003 for not allowing gays, lesbians and other folks along the LGBQT+ spectrum access to their website, and like eHarmony, they also lost the lawsuit.
Christian Mingle rapist tells victims, "God intended it for good" (2014)
A convicted rapist that used both Match.com and Christian Mingle to find their victims issued statements after conviction and sentencing.
Biggest Christian Dating Site Competitors
Mostly, the "big" Christian dating sites aren't a match for Christian Mingle's demographic, other than perhaps eHarmony and Match.com. (There's a reason someone sued both companies for not allowing LGBTQ+ folks on their sites, both religious).
Otherwise, you're looking at:
Are There Any Christian Mingle Coupons?
There aren't any Christian Mingle coupons, that I'm aware of.
If you'd like updates of when there are new dating site coupons, join the newsletter. You'll get a notice at most once a week with any dating site coupons, deals or specials, right to your Inbox.
The Bottom Line On This Christian Mingle Review?
Christian Mingle is a beautiful site, with excellent features, and a decent price point; FindTheData says it's three-month memberships are 8.1% higher than most dating sites.
With a large user base in metro areas, and robust search even for free members, it's worth trying out and then signing up if there are lots of interesting Christian singles in your area.
Nutshell? If you fit the demographic and want a high-quality pool to search from, I can only recommend Christian Mingle.
Have you used the site and found love? I'd love to hear about your experiences. Please scroll down to add your own Christian Mingle review in the comments.