VeronikaDate (previously AnastasiaDate)
Starts at $15.99/20 credits
Pros
Translation included in credit cost
Buy on a per-credit basis instead of membership fees
All ladies' communications monitored by staff to reduce scams
All ladies vetted for attractiveness, suitability, and exclusivity (they cannot have a listing on another dating site)
Excellent search options
Cons
You give consent by using the site to share any and all communications publicly in marketing materials
Credit systems can eat away at your budget quickly
Must give notice in writing if you want to leave the service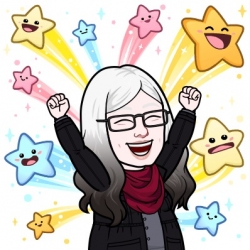 Latest posts by Bonny Albo
(see all)
"Is your AnastasiaDate review real?" my reader asked me, hesitant to put any more money into online dating sites with foreign singles that didn't deliver. (To note, the original bones of this review were written in 2008, when VeronikaDate was called AnastasiaDate).
"Of course, I tried it," was my reply.
Still, with almost 200 comments and going strong, plus constant emails asking me about my VeronikaDate review (did you really try the site? Meet anyone? Pay for it?) I felt it needed brushing up. So, here goes.
I'll start by saying it is a verifiable, secure online dating site, with thousands of women in Russia or Ukraine, mostly looking to marry a man elsewhere in the world.
Single women can't even sign up for the site; they've got to go through a different application process to confirm they live in Russia or Ukraine, and also have their profiles and emails monitored to make sure the ladies aren't trying to circumvent the system or scam the paying male members.
So while this VeronikaDate review gets a general thumbs-up, there are a few things to note before jumping in.
From VeronikaDate: "Founded in 1993 by a Russian-American couple, VeronikaDate was among the first enterprises of its kind and now has a membership of over 1,000,000, with over 80 million online visitors annually and 1.5 million+ letters exchanged onsite daily."
Demographics: Female members range from the age of majority to generally the 45-year-old mark, although there are older women on the site, I only encountered gals under 30. The gents I spoke were mostly well-educated and financially stable guys in their late 20s and up.
Sign-Up Process
Signing up is quick and easy, taking only a few seconds to plug in your name, email address and password, or through Facebook. You're immediately welcomed with an Inbox message, along with a bevy of lovely ladies' profiles.
Look and Feel
The site has few ads, other than for you to purchase credits, which are plentiful and in your face at every click.
Veronika Date seems inviting, and easy to maneuver around. They list everything you could want (and more) along the left side of each page, including information about Romance Tours (where you travel to a foreign country hoping to meet a mate), Virtual Gifts, 'Video Dates', and more.
Search
The search features surprised me while working on this review.
Not only could I search by my age (meaning, does the lady in question want to date someone my age?) but also her age, country of residence, smoking habits, height range, weight range, whether she has kids, her English proficiency, hair color, whether she's got a birthday coming up, her Video Date status, and more.
I put in some really specific searches, and each time came up with (at least) one profile. There were definitely more women in certain areas, and ample options if I chose those with less English fluency.
Connecting with Other Members
I was presented with members constantly along the right side of the screen, each time I clicked, showing me who was available right now for a chat or a video call.
I had no problem finding members to speak with in live-time, although mostly the communication was slow, likely because of the translation required.
All of my emails received a response within a week, most within 48 hours.
I asked why everyone's photo seemed so attractive and professional. The answer? Women need to have a certain quality of shots taken to get on the site, and go through a rigorous process to ensure photos are exclusive to Veronika Date.
VeronikaDate Costs
The costs of contacting members on VeronikaDate differs from most dating sites, for two reasons.
For starters, staff monitors all the ladies' emails, to "maintain the legitimacy and reputation" of the site.
Most written correspondence requires some translation, and VeronikaDate includes this in their fee breakdown.
Second, they operate on a credit system: 10 credits equals either sending OR reading a letter, and it'll cost you one credit per minute of chat, or video chat for two credits per minute.
You can earn free credits by referring friends (I couldn't find the exact amount), and by performing certain account functions, such as booking a free tour deposit (1000 credits), completing your profile (5 credits) or viewing the video of one lady (1 credit).
The cost of credits are as follows:
1000 credits = $399.00

500 credits = $249.00
320 credits = $185.00
160 credits = $96.00
80 credits = $56.00
40 credits = $30
20 credits = $15.99
There's also a button right below the payment system to designate automatic billing (a common practice among online dating sites).
Remove the check if you DON'T want your credit card automatically charged again for the same number of credits when you're "running low".
VeronikaDate accepts Visa, Mastercard, Discover, American Express, PayPal and Skrill.
Terms of Service and Privacy Policy (aka The Fine Print)
Note that as soon as you click "Sign Up" or "Find My Matches", you're legally bound to the fine print listed on VeronikaDate, even if you decide you'd rather sign up elsewhere instead – a feature I've yet to find on any other dating site. Some other items to note:
If or when you want to end service, give notice in writing;

Credits that go unused for 365 days, expire;
Female members aren't allowed to have their photo, email or profile listed in any other, competing services' database or website;
Any content you post to AnastasiaDate becomes the property of VeronikaDate, so they can use it in marketing materials, promotional content, and whatever else they'd like, forever (unfortunately a normal clause at most dating sites);
They strictly forbid sharing URLs, email addresses, physical addresses or phone numbers between the men and women onsite;
If the female member you're speaking with is found on an anti-scam site (basically, she's not a real person), you may get a refund of the credits you used to interact with her; and
VeronikaDate doesn't sell, lend or rent out your email address, however, they will send you daily emails about the service. You can easily opt out by sending a message to unsubscribe [at] veronikadate [dot] com, or follow the unsubscribe link at the bottom of each email received.
VeronikaDate Screenshots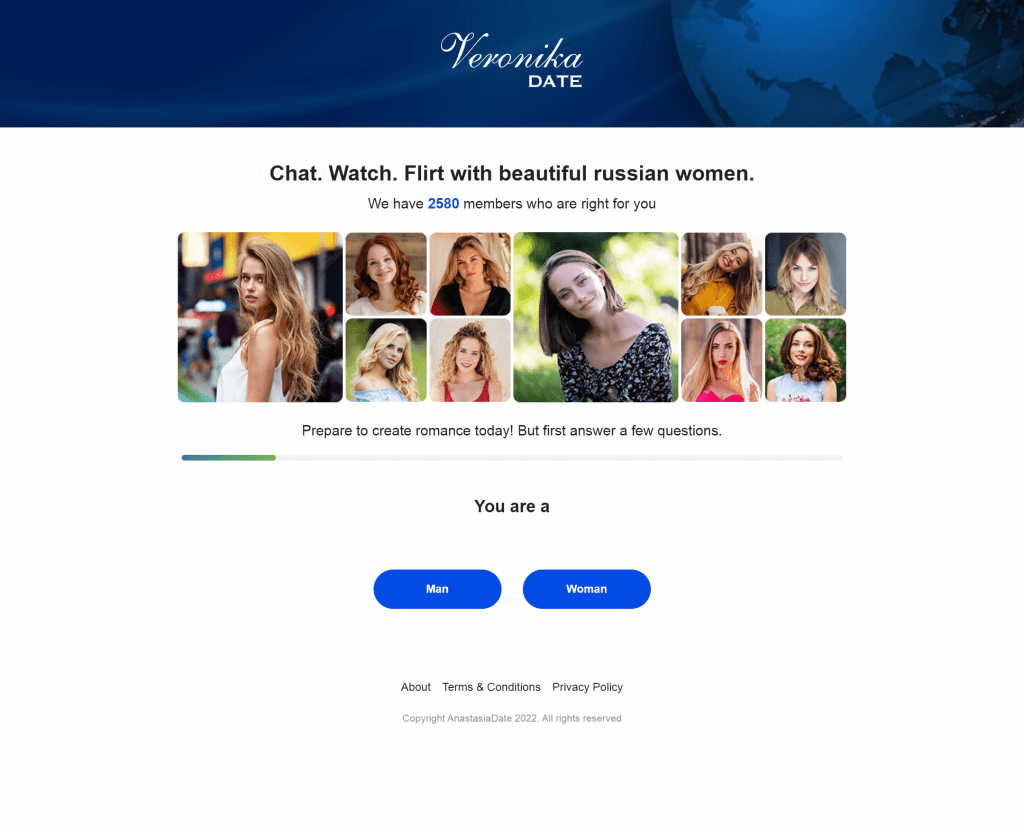 The Bottom Line On This VeronikaDate Review
Here's the thing: there's absolutely no way for me to test this site out as a Canadian woman. I've reviewed, literally, thousands of dating sites over the last decade – this is the first one where I couldn't try it out myself.
So, I've left it to you, fair readers, to let me know your experiences. And gosh darn it, you have! Look at those comments… I'm always shocked at how many folks get heated about AnastasiaDate. Er, I mean, VeronikaDate.
Ready to try VeronikaDate? Then sign up here, or scroll down below to share your own AnastasiaDate review (or VeronikaDate review) and experiences. Has the site changed with the new name and look? More than just appearances?