ALT.com
$0.00-17.62 / month
Pros
Second-largest membership base of all the 'adult' dating sites
Hyper-selective search options
Highly focused niche
Free forum access to potentially connect with other, local members
Cons
Definitely NSFW; you'll want to turn off video and sound when joining
Watch the fine print for maintenance fees and marketing requirements
Lower than average response rate
With a large number of members come scammers and fake profiles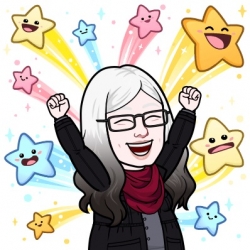 Latest posts by Bonny Albo
(see all)
If you want to meet someone for an alternative arrangement, partnership or sexual encounter,  you'll probably get all excited reading this Alt.com review. It's got more members than any other kinky dating site on the planet, for starters.
Their prices are hefty however, and few members respond to messages sent, even as a solo female member contacting solo males. My best tip gleaned from this ALT review? Sign up and try out the free forums first, then pay to gain access to folks' contact information.
Need more tips and suggestions, or, want to share your own experiences, successes, and concerns? Read on, or scroll to the very bottom for the comment section to rate and review.
From ALT: "ALT is everything you ever wished for in an active online fetish, BDSM, and bondage lifestyle community."
Demographic: Singles and couples above the age of consent looking for alternative, kinky or BDSM-based relationships.
Sign-Up Process
To sign up, first you must perform a quick search of ALT.com, which takes mere seconds – if it weren't for the dizzying array of choices available.
Men, women, couples and groups are all welcome, as are many fetishes, so just scrolling through the lists can make for some fun introspection. Once you've chosen your options, you'll receive a limited list of profiles that meet your criteria.
Note, however, that each time I've searched ALT, the profiles I see when I sign up seem to disappear as soon as I pay for access. Sure, there are lots of folks in my geographic area, just folks other than the ones I saw online when I first perused. Take from that what you will.
Look and Feel
ALT is a heady site, without question, and so just looking around at what's available can make any kinkster swoon. Everything is easy to find and access, and there's no shortage of options to choose. The only ads on the site relate to ALT.com review offerings, such as profile enhancements or adult videos.
Search
For 'standard' members (read: non-paying) the search options look great; however, they're severely limited.
Once you pay for a membership though, wowza. You can search by almost any imaginable fetish, demographic, location, physical feature and BDSM-based interest. Few dating sites offer a search function this robust to their members.
Connecting with Other Members
I automatically assumed I'd get a deluge of emails once I signed up, just for the sheer fact I'd listed myself as a single female.
And I did.
Over 100 couples, single men and even single women sent me notes within the first week, however few replied to the messages I sent out, with a response rate of less than 35%.
Yea, this didn't bode well for my Alt.com review.
ALT.com App and Mobile Options
ALT belongs to the FriendFinder network (yes, the same company as BigChurch and AdultFriendFinder). That means they all share an app.
So, grab their iPhone app via iTunes, or the Android version right as you log into the ALT site. You can also pay for your membership directly through the app.
How Much Does Alt.com Cost?
ALT offers two different memberships: Standard and Premium.
Standard memberships are their version of 'free' memberships, and they include only a tidbit of access to the site. You can create a profile and (minimally) search profiles, but almost anything else will require a paying membership.
One trick to see if the site is worth your time is to find the forums; they're a haven of members (usually nearby) looking to arrange, host and meet up with others on the site – all without paying a cent to access.
If you'd like to contact folks one-on-one however, here's how much it'll cost you:
3 months of Silver service, charged at $14.09/month. Total cost is $42.27, billed all in one lump sum;
12 months of Silver service, charged at $9.79/month. Total cost is $117.47;
3 months of Gold service, charged at $17.62/month, with one month free. Total cost is $70.47;
12 months of Gold service, charged at $9.79/month, with two months free. Total cost is $176.23.
ALT.com accepts Ukash, checks, money orders, Visa, Mastercard, Discover and Diners Club (all credit cards via online, mail or fax payments), and SMS payments.
Terms of Use and Privacy Policy
The terms of use and privacy policies were both comprehensive and sound, with a few things out of the ordinary (or at least, important to know) to make a note of:
ALT uses automatic billing practices, which means your method of payment will be billed automatically two days before the end of your service term unless you cancel with their service;
Your contact information may get shared with 'partners' of the site, unless you opt out of partner emails when you sign up for ALT.com, or from your dashboard. Alternatively, you can email privacy@friendfindernetworks.com for assistance with your personal information getting removed from any mailing lists;
You can cancel automatic billing after logging into the site and accessing the Billing History page;
If you don't access the site for 180 days, ALT may charge you a $5/month 'maintenance fee'; and
You can cancel your contract (read: payment) by midnight within three business days of having signed up, without penalty or obligation.
The Bottom Line on This Alt.com Review
Do I recommend Alt? Only if you're really, really struggling to meet someone and can't in the local kink scene otherwise.
Sign up though, flesh out your profile (excuse the pun) and then head to the forums. Wait to pay for the service until you get a discount code and then use it to exchange information.
Never, ever click on links folks share with you (unless you can type them in yourself), and don't be starting any sort of kinky relationship without first making sure they're real – but that's another article altogether.
Ready to try out ALT.com? Then sign up now. Want to share your own ALT.com review? Scroll down to quickly and easily share your experiences.