BigChurch
$0.00-29.99/month
Pros
Free forums robust enough that you don't need to sign up for a paid membership
Robust search options including deal breakers
Discounts available if you sign up for their newsletter, and wait
Cons
Owned by Penthouse
Low engagement and messaging rate
Some risque profiles not appropriate for a Christian dating site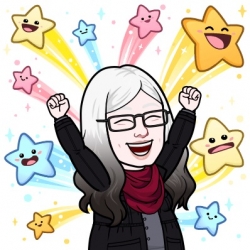 Latest posts by Bonny Albo
(see all)
One of the larger Christian dating sites, is this BigChurch review the answer to all your single boy (or girl) problems?
In a nutshell, no, although they might connect you with folks in your geographic area that suit your needs.
With one of the largest Christian and Catholic singles databases in the world, and a straightforward layout, it's tempting to sign up.
So why don't I recommend it wholeheartedly? Read on, there are too many things to cover briefly.
Or, if you've used the site, please scroll on down to the very end and add your own BigChurch review.
Signing Up With BigChurch
Quick and easy; there isn't much to it. Your basic demographic information and an email address, and you're in.
You have the option of adding things like "Dealbreakers" and "My Testimony", and a few other Christian-specific features.
Use a Different Email Address
As with many dating sites (and this BigChurch review is no different), I strongly suggest you use a specific email account just for dating site sign-ups.
Why?
To avoid the immense amount of dating spam you'll likely receive, and, to give yourself a modicum of privacy.
You know when you use that account, you're doing so to check the dating sites. That's it.
What Features Do You Get?
BigChurch impressed me with their search features while reviewing the site for this review.
With more than 250 different ways to find someone, I was almost overwhelmed.
Age, demographics, location-based, with photos only, by dealbreakers, by values, by ideals?
BigChurch's search is robust and comprehensive.
Connecting With Other Members
Look closely when you're signing up, how many people (at the bottom of the sign-up screen) are in your 'area'.
Oddly, mine said there were zero in my area, but when I clicked on it, I was told there were 10,916* members near me. None were on my continent, all were female, and all were well over 40.
This coincides with Alexa's information (a site that monitors search traffic) that BigChurch has approximately half a million members around the world. Approximately 30% are women, on par with most real dating sites.
Does this mean you'll easily connect with other BigChurch members?
I'm pretty sure you guessed it already – nope.
Maybe if you're female and under 35 (as the profile I set up was), but even so, I didn't get one reply to any of the men I messaged.
Why It's Harder To Meet People On BigChurch
One more interesting thing to note: BigChurch is owned by the same company that runs AdultFriendFinder, ALT.com and a few other sites that I just can't link to from a Christian dating site review.
I laugh a bit sharing this, as every single dating review site mentions this juicy tidbit, but it's all sourced from an article I wrote almost a decade ago with About.com.
The rumours are true: Penthouse owns BigChurch. Then again, this isn't abnormal in the dating world.
Most niche dating sites (and even a few of the household names) have an owner that might not, on the surface, provide a great user experience. I'm more concerned about re-occurring billing practices and the fine print in this BigChurch review (see below for those).
Still, folks who take their religious beliefs seriously need to know that the site they're on also makes a profit from pornography, and it's not just Penthouse.com.
What Does This Penthouse Thing Mean For You?
What matters, though, is they share whether the databases between sites.
You'll find this often on the larger umbrella dating sites and in the fine print: if you sign up with one of their sites, you're likely on all of them, even if you can't log in. It's a way of upping user numbers, and it works.
BigChurch used to do this with its user base, but they quickly got smart when they realized a girl flashing her nether regions might not go over well on a Christian dating site.
Still, you'll see profiles that are, um… a bit riskier than you might otherwise assume appropriate on BigChurch.
Did I see them often? No. Did I see more when Penthouse first bought the site? Definitely.
Does it affect the replies (if any) that you receive? You betcha.
Does it mean BigChurch sucks? Nope. It's good for what it's intended, and little else: meeting someone that likely isn't ultra-conservative religiously, and possibly dating them.
How Much Does BigChurch Cost?
If you want to access more than the very basics, you must sign up with and pay for BigChurch.
Depending on where you live and your demographic information, you'll get offered a different price. The most common that I've come across is $13.33 USD a month for a six or twelve -month membership, paid in one lump sum. There's also a one-month membership for $29.99 USD.
Top secret suggestion: sign up, wait for a discount coupon, and use the free forums within BigChurch to connect with other members while you're waiting.
The Bottom Line On This BigChurch Review
Do I recommend BigChurch? It depends. If you're young, single and looking for love with someone that's fairly relaxed in their Christianity, definitely.
Gents, if you're willing to wait a bit before paying for the site, I recommend it.
Are there better choices? Maybe – but few have the user base that BigChurch has, and the site is pretty slick. If the Penthouse issue is a dealbreaker for you, try Christian Café or Christian Mingle, instead.
Just watch out for the automatic billing practices (set a reminder to not auto-bill at least a week prior to your subscription running out) and you're fine.
Ready to try it for yourself? Then sign up for BigChurch.
Have you already tried out the site and want to share your experiences? Have questions? Scroll down and share your thoughts, reviews and details.